"Details create the big picture"
STYLISH STATEMENT PIECE
Bright packaging makes products stand-out on the supermarket shelf, but it's no-so-great once it's in your bathroom
No more bright, mismatched packaging
Unique designs that match any bathroom decor
Australian owned & designed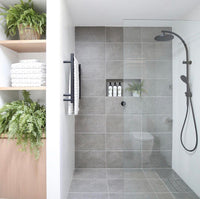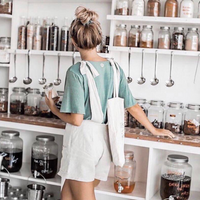 BETTER THAN PLASTIC
Better than plastic bottle equivalents!
Our aluminium bottles are infinitely recyclable, meaning they don't lose quality when recycled unlike plastic
Refill bottles for as little as $2 when buying in bulk (prices may vary)
You alone could save 1kg of plastic entering our ocean per year
Find refill locations here.
As Seen In New Homes
Our bottles were front page of New Homes in the beautiful bathroom of Riverstone Homes Cottesloe display home.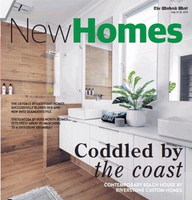 what our customers are saying
Goodbye mix-match bottles! These refillable bottles are everything!

Courtney from @ourbellevue
Conscious x living. I love these bottles with a purpose so much! They look so beautiful in the master bath. Bulk buy shampoo and conditioner and fill them up and be earth conscious.

Sarah from @alabaster.haus
I can't recommend these gorgeous refillable shampoo, conditioner and body wash bottles enough! The perfect touch of decor for any bathroom.

Ali from @homes_and_things